Blog
---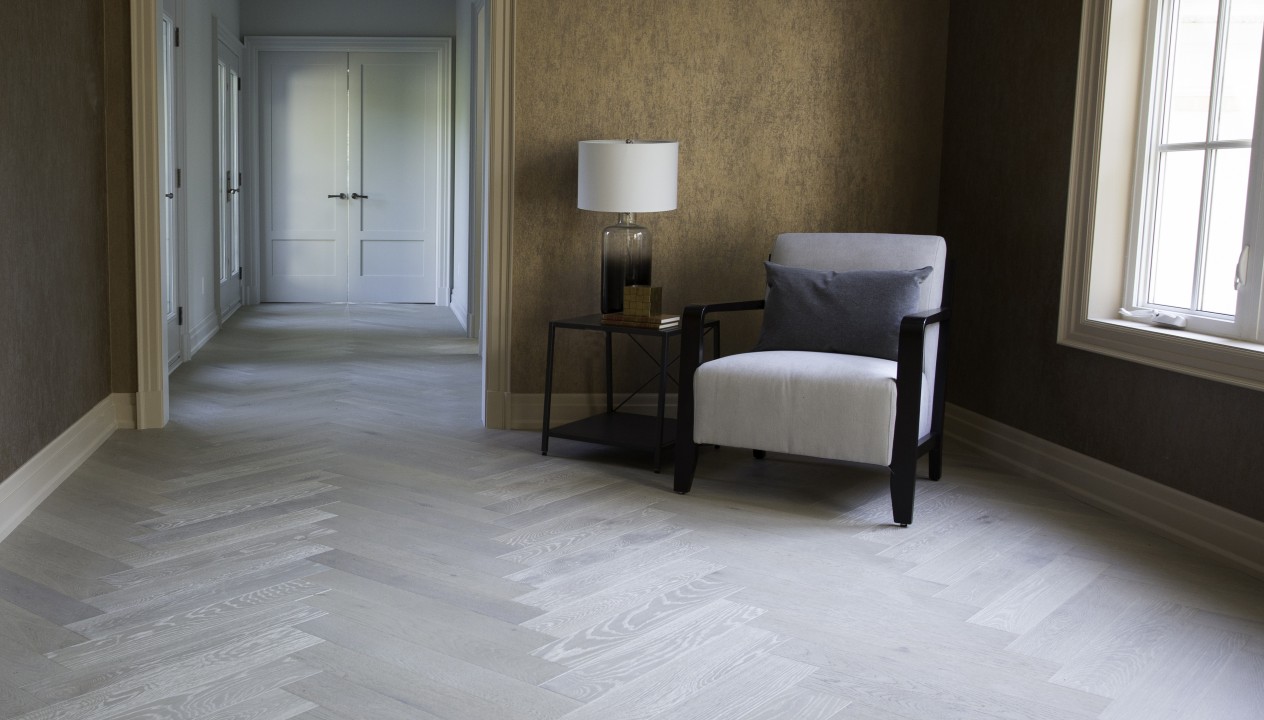 Our Herringbone Collection
---
Discover one of our most exciting product lines, our Herringbone Collection.
At Vintage Prefinished Hardwood flooring, we take pride in being a Canadian manufacturer committed to offering our customers the highest grade and quality of hardwood available in the industry (without ever compromising on style!). This search for style has led us to create a stunning Herringbone hardwood floor that can immediately transform any space. 
Herringbone is a classic geometrical pattern made from individual strips of hardwood that are assembled to create the typical V shape. This collection presents a unique style that can be used in a variety of settings and is versatile for interior design. A few reasons our herringbone pattern is currently trending are as follows:
• Now available in wider planks
• Offered in the latest trend setting textures and colors
• An aesthetically pleasing pattern from an interior design perspective
• Can be assembled in other patterns such as double herringbone, brick pattern, basket, or cube
This Wire-brushed Herringbone floor is a beautiful two-toned floor that evokes a European feel infused with a modern twist. 
Our Herringbone collection is available in two different dimensions; 5"x 30" and 3 1/4"x 14.68". It is offered in our Smooth and Wire Brushed textures in Red Oak and White Oak. For our Hand Scraped texture, Herringbone is available in White Oak. For more information on our Herringbone collection, please visit our website at: http://www.vintageflooring.com/ENG/flooring/