Discover who we are
We are Mirage
Boa-Franc, the manufacturer of renowned Mirage, Vintage, Ten Oaks and Parquets Alexandra hardwood flooring, is updating its corporate name while maintaining its position as a North American industry leader.
Our brands are distributed throughout North America
Head office
Head office
Head office
Head office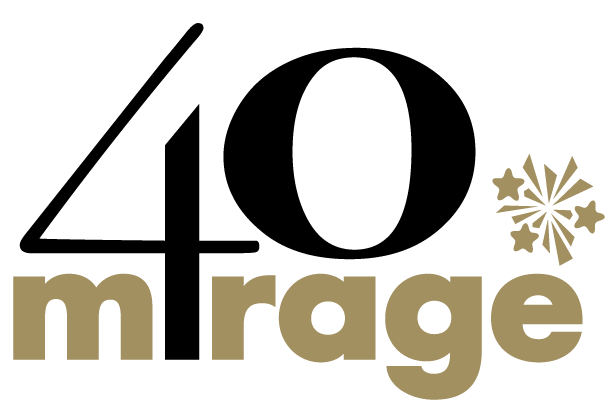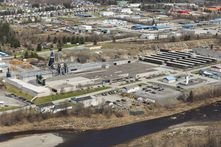 Plant 1
Plant 2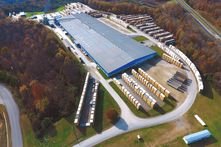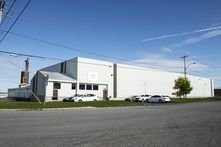 Our values are being shaped everyday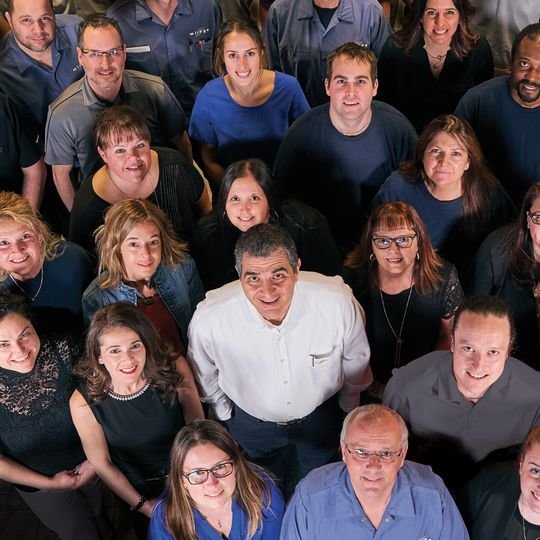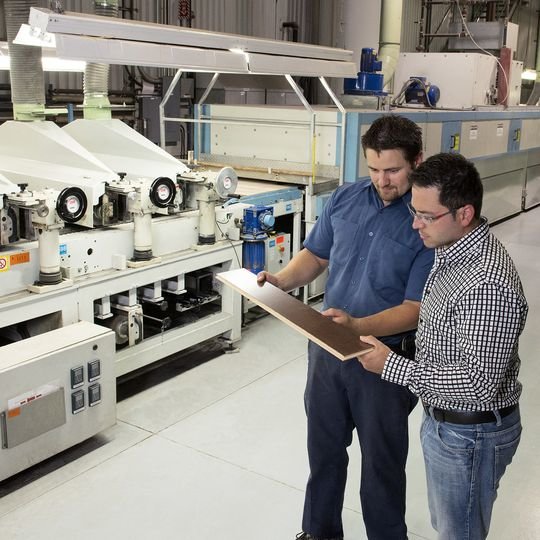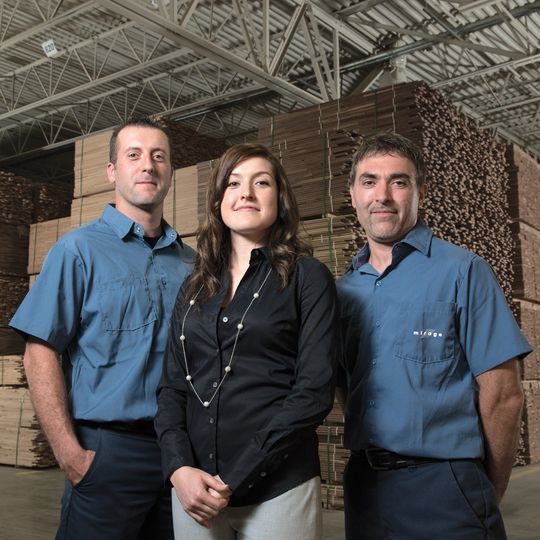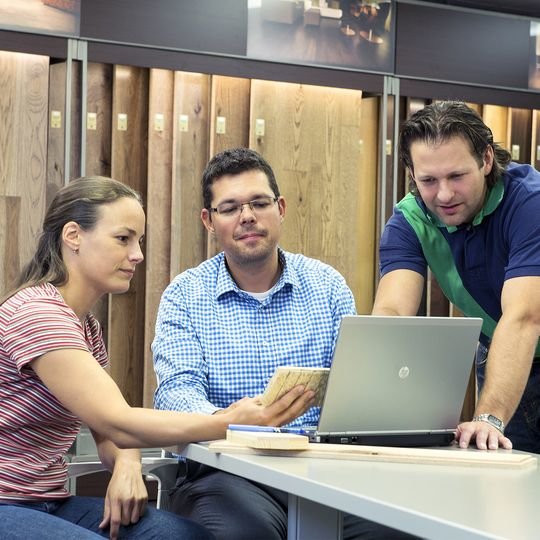 Spirit (Passion)
Year after year, the Spirit (Passion) continues to drive our day to day efforts and spreads throughout our staff.
Innovation
Innovation, it's what enables us to make superior quality products and maintain our leading position in North America.
Respect & Integrity
Respect and integrity are the foundation of our relationships with our employees, our business partners and our community. We know we can count on their loyalty.
Commitment
The Spirit, innovation, respect and integrity are values that define our mutual commitment to our employees, customers and suppliers.
We've been committed to quality for 40 years.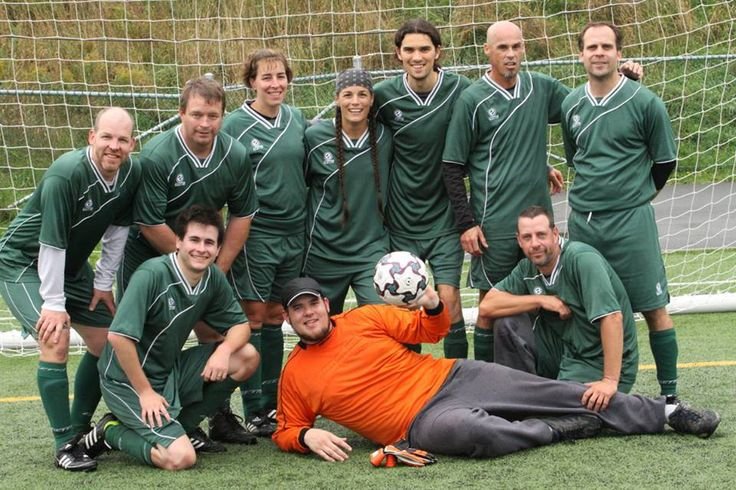 Mirage is committed to the well-being of individuals and community growth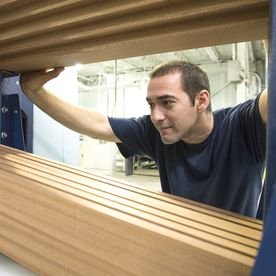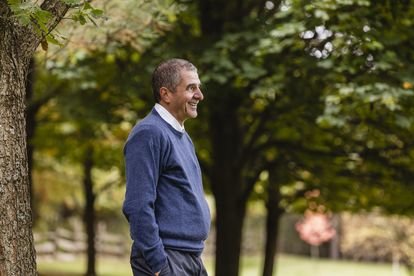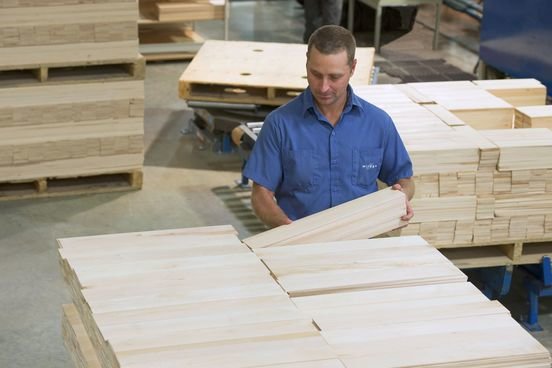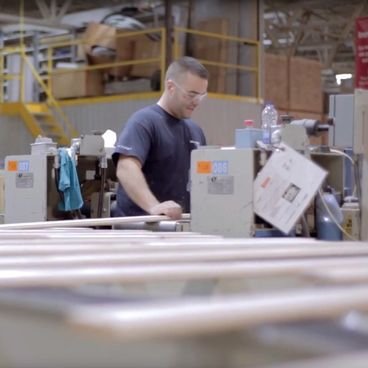 Our manufacturing processes are eco-friendly
Our employees enjoy prime benefits and working conditions
Competitive Remuneration
Collective Insurance
Training and Development
Employee Assistance Program
Employee safety: a priority
Passionate about wood and teamwork? Join us!
Toronto
IT Support Technician
Mirage is a leading manufacturer of Hardwood Flooring to the North American market with locations in Québec, Ontario (Vintage) and Stuart Virginia (USA). Join our energetic team in a thriving industry that produces a premium product with a renowned service culture.  Develop in a role that can make a difference and develop over the long term into a more senior role.
As an IT Support Technician, you will play a crucial role in providing technical assistance and support for the company's applications and equipment to our users, both remotely and on-site. You will be the first point of contact for IT-related issues and will work closely with the IT team to resolve them efficiently.
ACCOUNTABILITIES:
Follow-up on user support requests in an expedited way and assign requests to the appropriate IT resources when required while tracking/recording data in the Jira Help Desk solution.
Analyze new user requests, deliver solutions and/or assign these requests to the appropriate IT resources. Input findings/data in the Jira Help Desk solution.
Provide users training to maximize their proficiency of the company's applications and IT equipment.
Troubleshoot and solve problems associated with the operation of computer tools and devices.
Maintain accurate records of common recommissioning procedures.
Provide document/training material with key instructions for using applications and/or equipment.
Participate in the application and/or device deployment process.
Actively participate in the deployment of various information systems, including O365, D365, and plant assets management.
REQUIREMENTS:
Degree/Diploma in Computer Science/relevant field.
1-3 years experience in an IT support field.
Candidate is knowledgeable of Microsoft tools:  Windows, Office 365, Active Directory, IOS, and comfortable with networking and cybersecurity principles.
Innovative, can Align Actions, Communicate and Collaborate efficiently within a team setting and demonstrate Adaptability and Judgement. Curious and eager to learn.
Recognized for your Professionalism, Creativity, Teamwork, Accuracy, Detailed, Dependable, Autonomy and Ethical.
REMUNERATION:
Between $75K and $90K (experience relevant) with a 5% Bonus potential as per established system.
 
Not the position you are looking for?
Spontaneous application and internship requests
Contact us
Head office
1255, 98th Street
Saint-Georges, (Quebec)
Canada, G5Y 8J5
Business Hours:
7:30 a.m. to 5:00 p.m. (Eastern Time)
See on the map